April 4, 2023  3pm-4pm PT
The Autism Network Podcastathon Kick Off!  With Special Guests, Joe Mantegna, Holly Robinson Peete, and Coby Bird!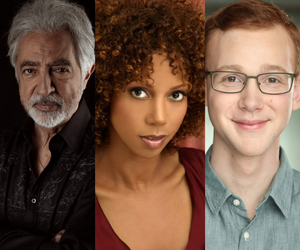 Dr. Doreen Granpeesheh and Shannon Penrod co-host this very special hour with special guests, Joe Mantegna (Criminal Minds, As We See It, The Godfather), Holly Robinson Peete (21 Jump Street, The Hallmark Channel, and The Holly Rod Foundation), and Coby Bird (Netflix's Locke & Key, The Good Doctor, and Speechless).
Viewers will be able to ask questions live!
Resources: