April 5, 2023  6pm – 7pm PT  
TACA: The Autism Community in Action
1:36 From Support to Action to Hope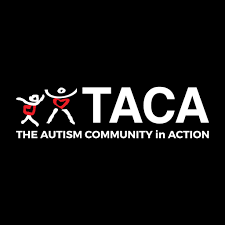 Come listen to Jessica DuLong and Rhyan Erb from The Autism Community in Action as they discuss the new autism prevalence numbers and it's impact to drive action for families living with autism. From education and support for parents and caregivers to how to build community around families with autism, we focus on what parents CAN do, and how TACA can support them to build a brighter, more independent future.
Rhyan Erb
Volunteer Support Coordinator
Rhyan is a mom of 3 and first came to TACA when her oldest son was diagnosed with autism in 2010. After receiving scholarships, support and hope from TACA that improved their family's quality of life, Rhyan wanted to pay it forward and has volunteered with TACA to support other families living with autism through local coffee talks, parent mentorship and  events ever since. She currently has the privilege of providing  support to TACAs amazing group of volunteers across the country as an employee. Spreading hope and sharing resources with other families is the foundation to building strong communities around our loved ones with autism and she is excited to share the ways TACA can help.
Jessica DuLong
Mentor Coordinator 
I first found TACA when I was desperately looking for support for my son who began to self-harm. I was getting no help or guidance from our pediatrician or therapists. Implementing diet changes suggested by TACA had my son happier and no longer self-harming very quickly. I received a Mentor and guided with suggestions was able to request specific testing that furthered my son quality of life by supporting previously unknown co-occurring conditions. After a few years and from some encouragement from other TACA members, I became a mentor myself. A few years after that, there was a job opening at the TACA foundation office which I applied for and began working at TACA in 2019. It's been very rewarding helping fellow autism families. We often say that with TACA, you are not alone. Being able to give and receive support to autism families and individuals has helped my son, my family and myself in ways I never thought possible.